Leaving Annapolis — 10•31•21
The crew came in the day before (Bret McQuinn). We pulled anchor and headed down the Chesapeake Bay to Jutland Inlet. This inlet was the first overnight anchorage I did with Trouble. This was a 68 nm passage. A little longer than I like to do for a day passage, but the winds looked favorable. We got into the inlet and anchored by 5 pm. The anchorage was like glass. A good dinner and to bed early for the start of the big trip.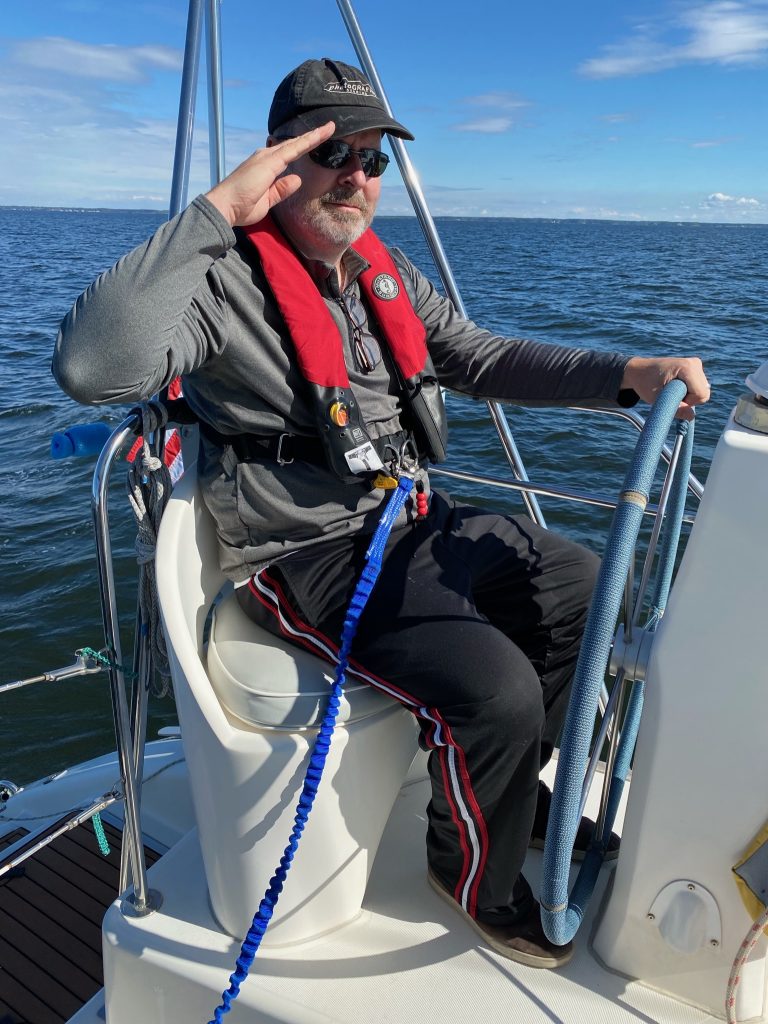 Departing for Charleston, South Carolina — 11•01•21
The plan was to sail all day and make it out of the Chesapeake by Sundown. The day started of dodging crab pots like any other day in the Chesapeake. We had a pretty good sail out the bay at sunset, on schedule. We ended up motoring most of the night as the wind started to die down. The night went well, and it was nice having Bret aboard to a few night watches as I got so much longer sleep cycles than my usual 20-minute cycles.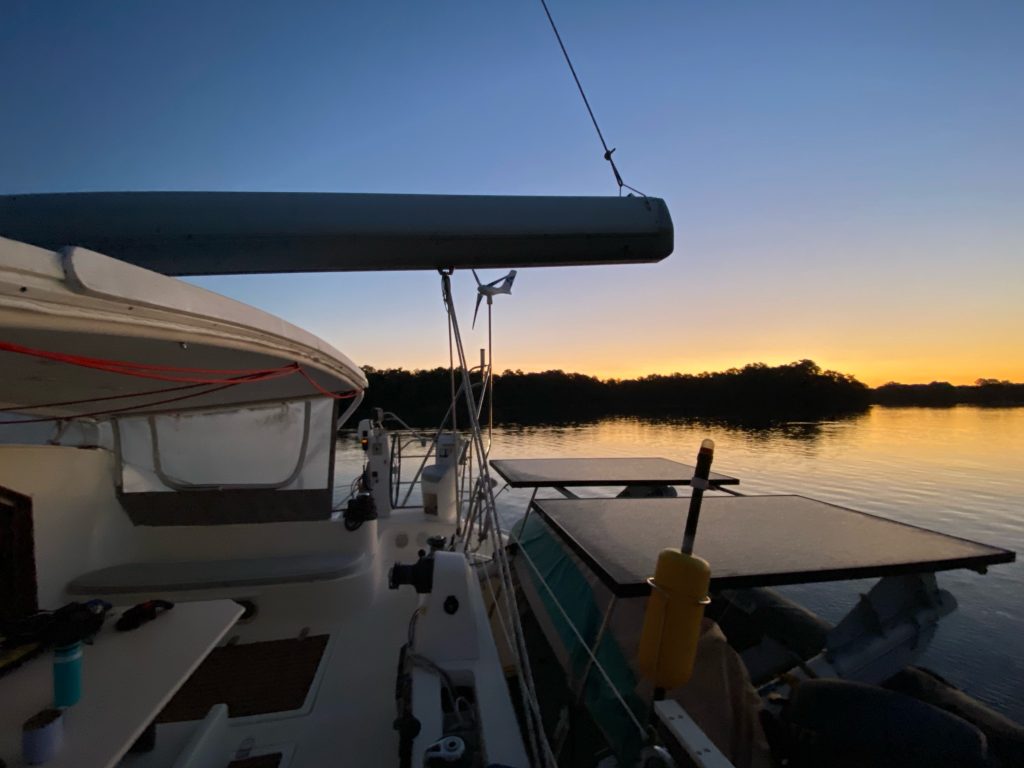 Rounding Hatteras — 11•02•21
We rounded Cape Hatteras in the morning. The seas were about 3 feet, which is what you want for the Graveyard of the Atlantic. We were not alone there were a few other boats doing the same. The day was easy and we tried to enjoy it as by midnight we knew we were going to be in some big wind and seas.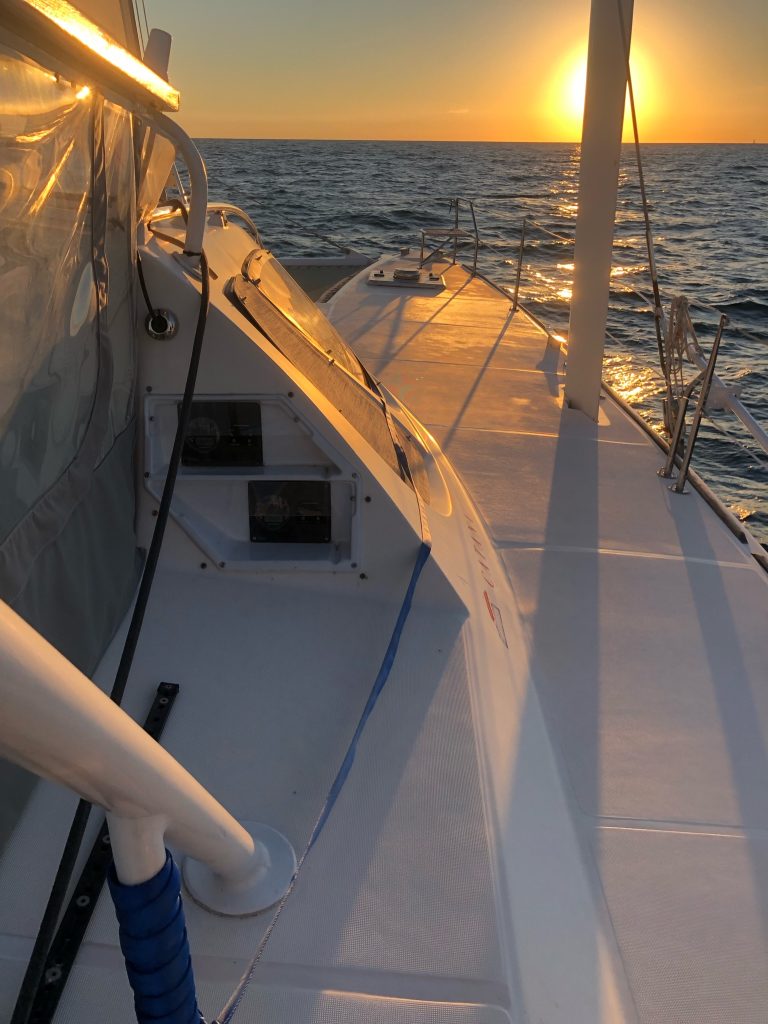 The Front — 11•02•21 (PM)
We prepped the boat before nightfall, in anticipation of the big wind coming. Bret was down below getting some sleep as I was on watch around 10pm. I was downloading some "Grib Files (Weather predictions) and trying to figure out when this wind was going to hit. Then all of sudden the boat took off. The wind had gone from 10 knots to 35 knots in a blink. Trouble just took off over the waves. She didn't blink an eye with this wind. The waves were still in the 3-foot range, but I knew as this wind went on they would build. I pulled the engines back to idle, and that woke up Bret, who came up to see why the engines went down. I told him the big wind had come. He went back to sleep, as I calculated our speed to see if we could get into Charleston by the following night.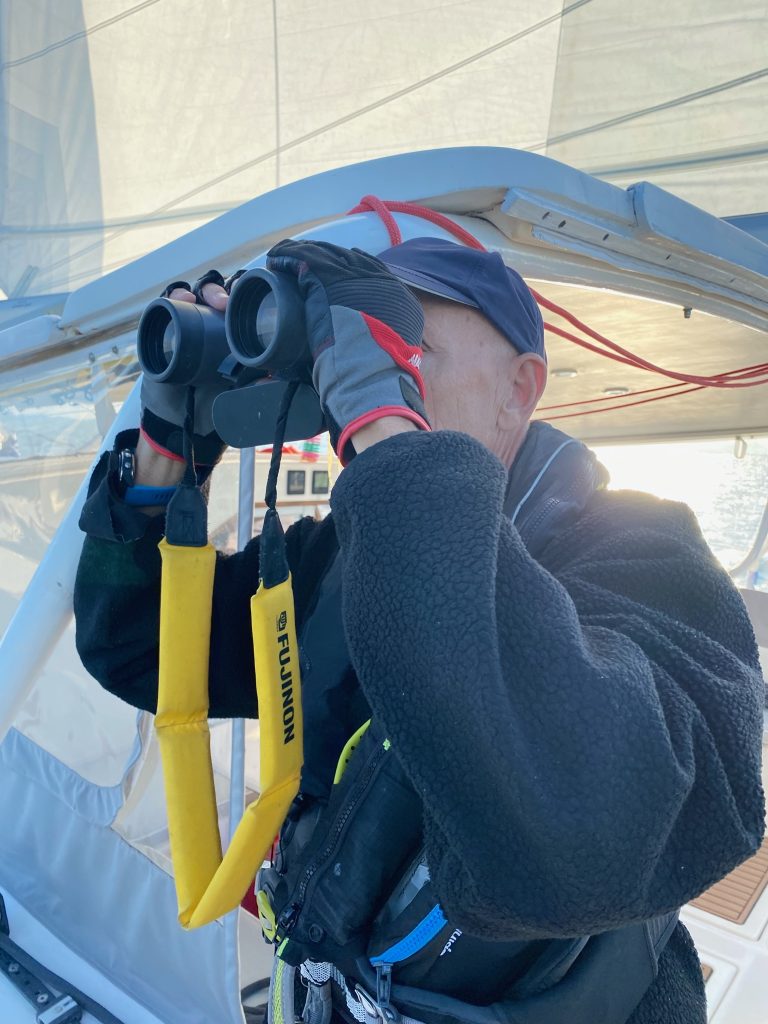 Surfing The Wave— 11•03•21
The night went on with the waves increasing. We had the engines on to help stabilize the boat. It was a very rocky ride. The waves were in the 8-9 range and we would surf down them at 14 knots. I even saw 20 knots at one point. We were making really good time, but it was not comfortable and difficult to stand or move around. Bret came on Watch and let me get some sleep, which was very refreshing. We got hailed in the morning by another boat that I had met last year in St Augustine. We have the same kind of boat and he wanted to know what sails I had up as I was catching up to him. I told him I did have the engines on so, not to worry that we were going faster than them. They picked up their pace as they liked keeping Trouble behind them. We passed Cape Lookout and Cape Fear and were on Schedule to get into Charleston, hopefully before Nightfall.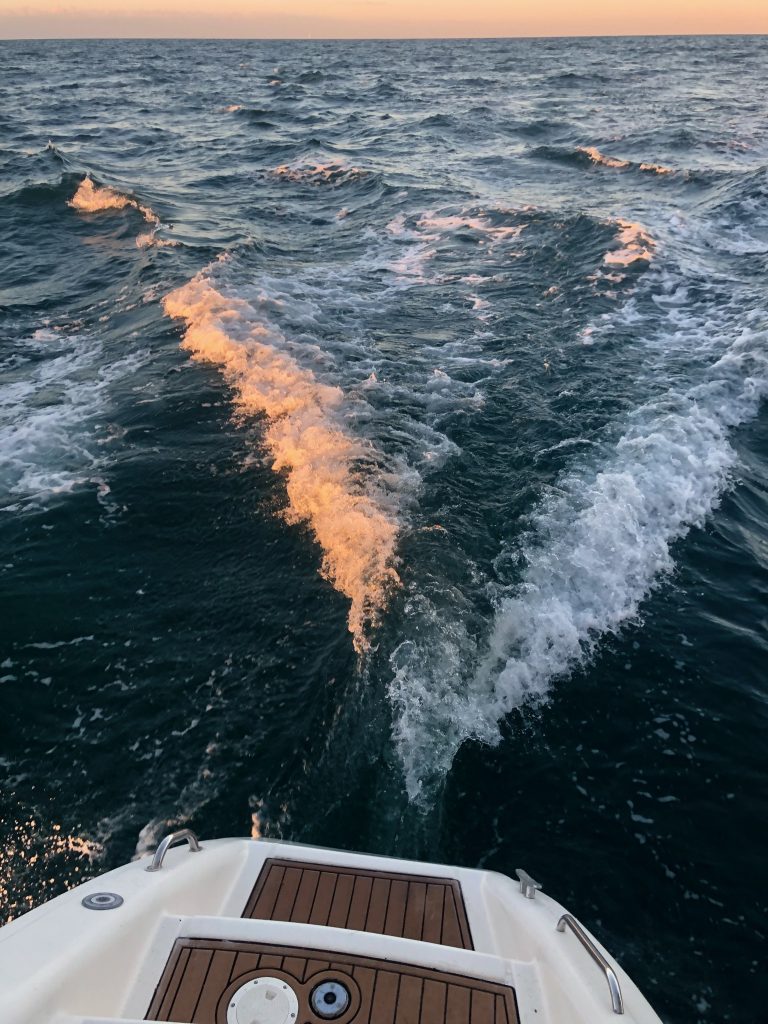 Charleston, SC— 11•03•21 (PM)
We arrived at the Charleston Jetty right at sunset. By the time we got to the Mega Dock (Yes that's its real name), it was 7 pm we got tied up and secured. Just by chance, we happened to dock right behind Mer Du Jour. It was not planned and totally unexpected. We ended up having dinner with them the next night. But tonight Bret and I had to have the passage-making, signature meal of a cheeseburger and a beer.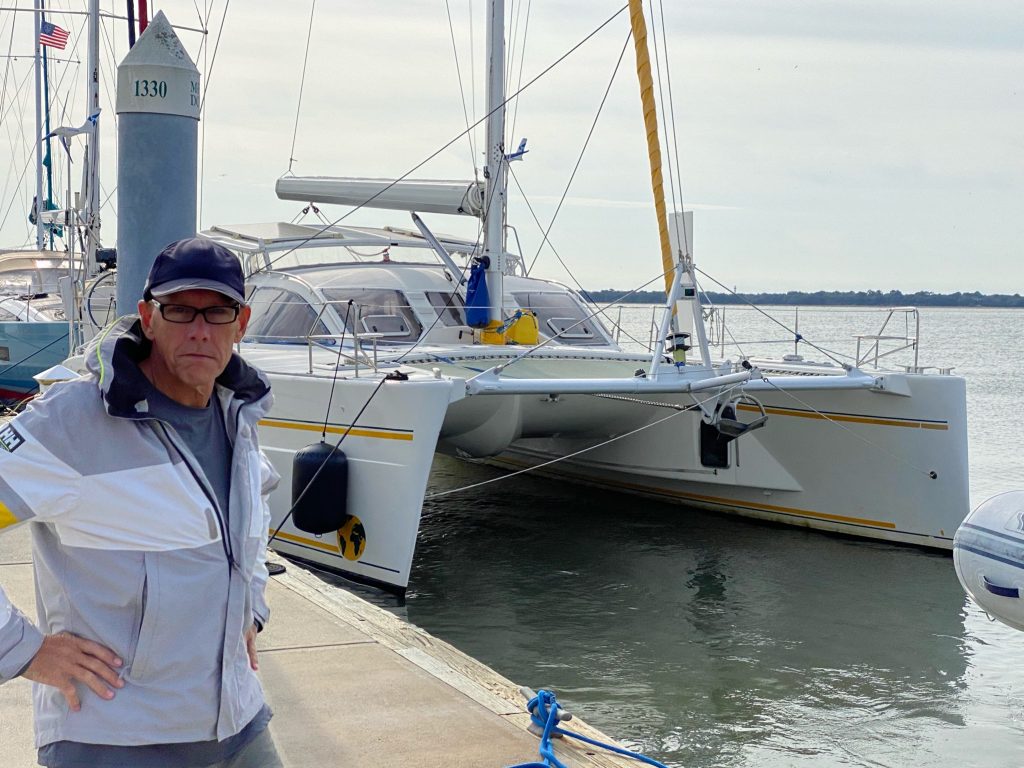 Sight Seeing and Dinner with Friends— 11•04•21 (PM)
Bret and I went off to visit the USS Yorktown and bum around Charleston for the day. We ended the evening with Marc and Nancy from Mer Du Jour for oysters and dinner downtown.
The Nor'easter — 11•05•21
Bret was heading back to Minnesota today and the nor'easter had started. Charleston usually does not get this cold, especially this time of year. So for the next 3 days, it was high winds cold, and rain. It was also a king tide, so the parking lot would flood once a day. It was nice being at a dock, nice and secure, and having shore power so I could run a heater and watch YouTube all day. I took extra long hot showers at the marina bathhouse and got my laundry caught up also. The Mega Dock was a very well-run marina. Monday the 8th I'm off the Mega Dock and back to working my way south.