Monument Beach, George Town — 12•27•22
After leaving Emerald Bay Marina, I took Trouble back to George Town for some reprovisioning. After finding a spot at Monument Bay I tucked Trouble in a nice spot and dropped anchor. Even though I was fairly close to some other boats, I knew this being the George Town area someone would wiggle in even closer between me and the nearest boat.
Heading to the south Jumentos, next to Ragged Island, requires a fully provisioned boat as there are no facilities. I enjoyed my time there last season. I dream of spearing lobster and fish, every day.
Happy New Year — 01•01•23
0830 anchor up. I'm taking the back of Great Exuma old mail route to the Jumentos. My overnight stop is Rocky Point. The run out of George Town was under Spinnaker. I was also trying a few different cuts to get to the backside of Great Exuma.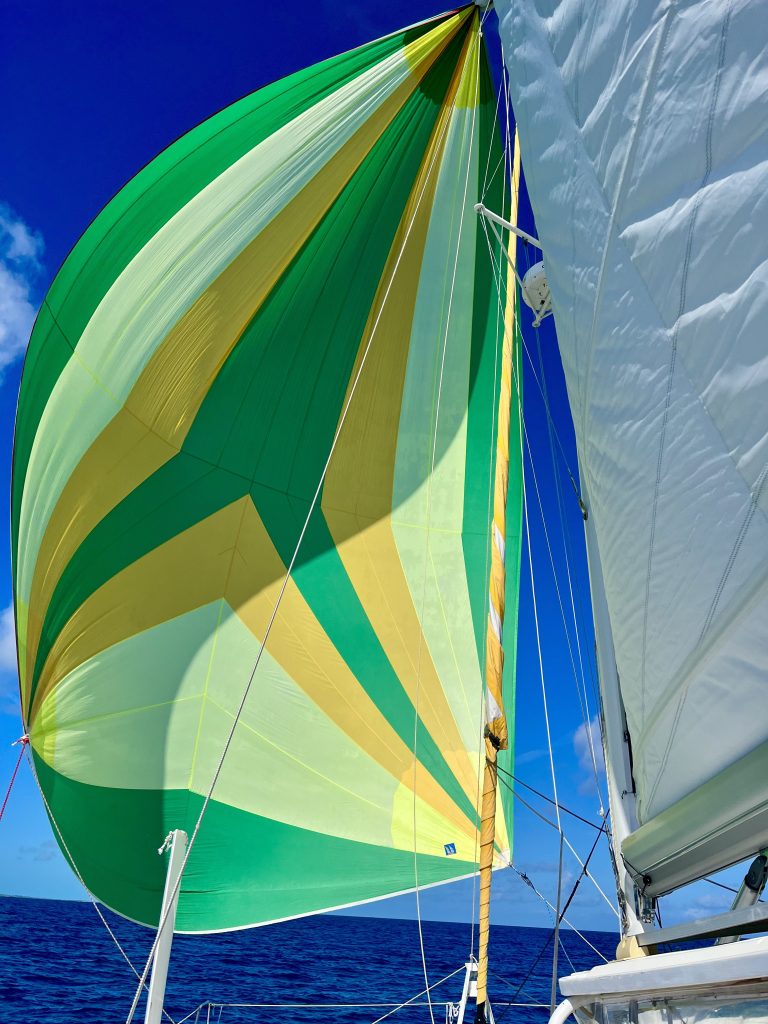 Rocky Point, Great Exuma — 01•02•23
After a peaceful night at Rocky Point with a slight roll coming in, I was up early and had the anchor up by 0700. Today's destination was Flamingo Cay, Jumentos. This is about 45nm (nautical miles). It should be quick reaching for Trouble.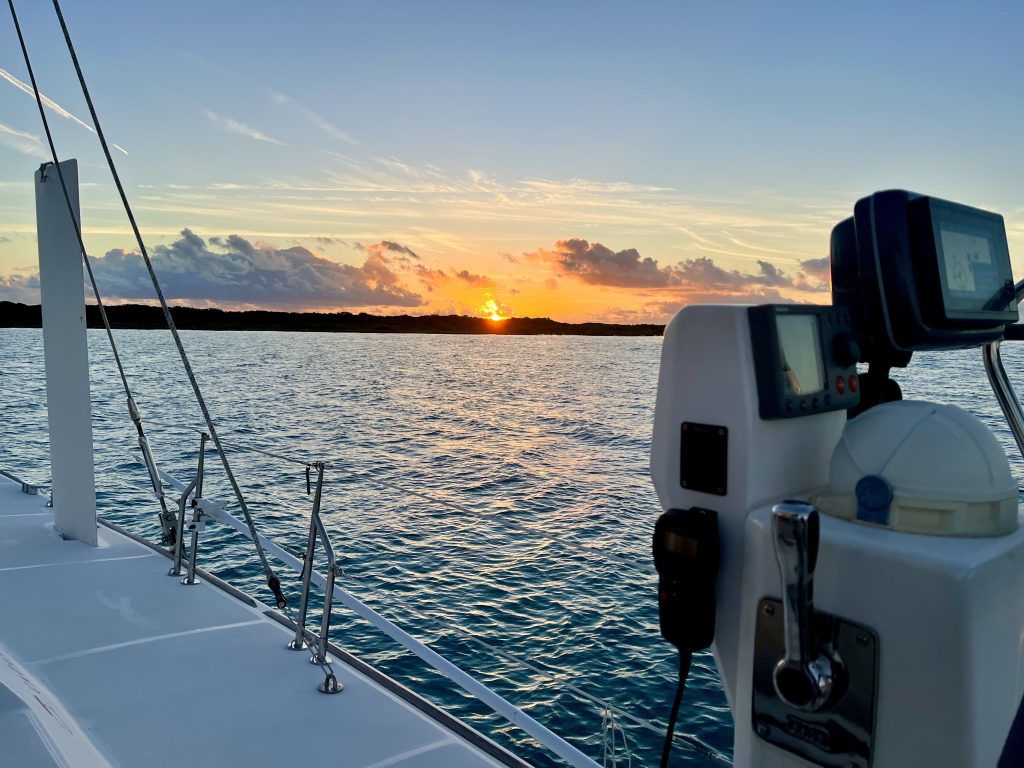 Trouble can just eat up the miles on a reach. She just bounded along through the slight chop and she really seemed to be enjoying herself. No other boat was in sight till the last few miles. Even though busy George Town is just on the other side of the island, no one seems to sail this side, which can be kind of eerie with the occasional boat wreak on the beach.
Anchor down 1325 (1:35pm) at Flamingo Cay. I've been here numerous times and have "My Spot" which was empty. All the other boats were in the north bay. It was still early and by sunset I had company.
Flamingo Cay, Jumentos — 01•03•23
0650 anchor coming up. The destination today is Hog Cay home of the infamous Hog Cay Yacht Club (more on that in later blogs). With 42nm of brisk sailing, Trouble again raced to Hog Cay with no worries and seemed to know where she was headed.
We pulled into the north bay away from the other boats and dropped anchor at 1300. Hog Cay in the Raggeds, is where I planned to hang out most of my time here in the Bahamas.