Between The Raggeds — 01•17•23
After making a quick run to the dump on Ragged Island, I pulled anchor and set out back to Hog Cay. It was a great sail that ended quickly as it was only about 10nm. I was running low on food and had to think about getting back to a larger population to get the shopping done. Ragged Island has a limited grocery store called Maxines. Maxine's was closed as she was off the island. Some other cruisers down here have groceries brought in from Nassau on the Mail Boat. I might try that next season.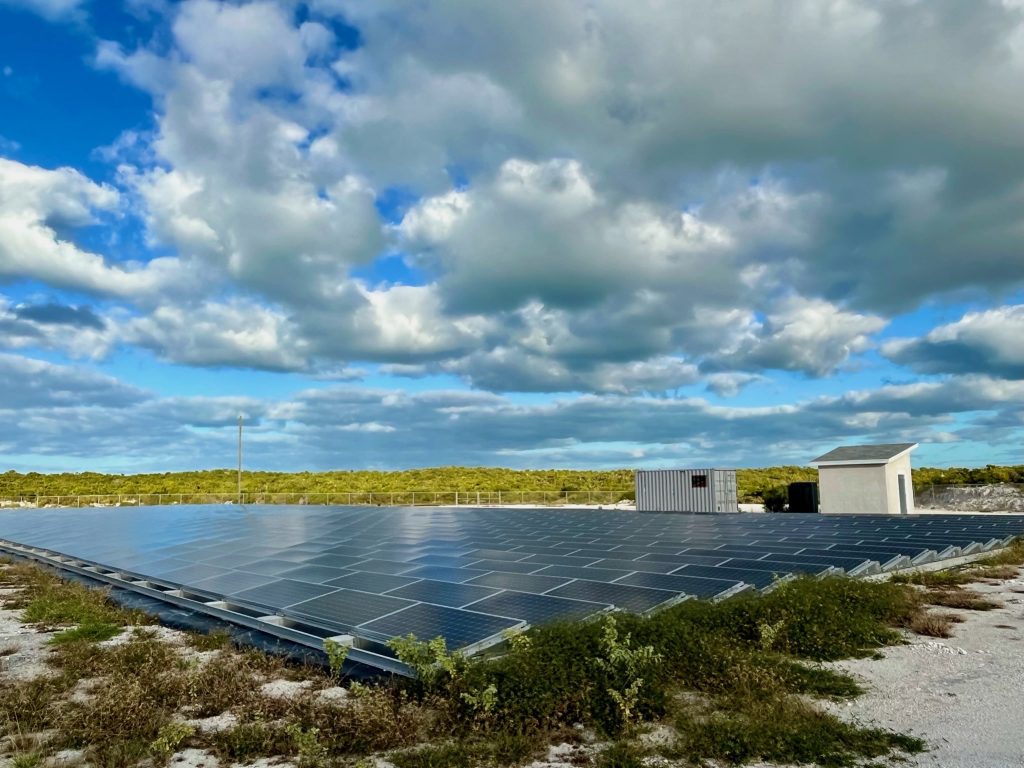 Hog Cay, Raggeds — 01•19•23
Today I start my way back to Thomson Bay, Salt Pond, Long Island, which has a great grocery store. I planned to stop at a few on the Jumentos Islands on the way out. I pulled anchor a little before noon and headed up to Buena Vista Cay which is approximately 13nm.
After an easy sail to Buena Vista, I had the anchor down by 1300 hours (1 pm). There were quite a few boats already anchored and more coming in. I've seen it this crowded at Buena Vista. Louie from 360° called me discreetly via DCS (Digital Selective Calling) VHF to razz me about bringing in these other boats to what was a quiet anchorage.
Buena Vista, Jumentos — 01•20•23
0750 (7:50 am) Anchor up and underway to Jamaica Cay. Jamaica Cay is approximately 20nm. As I left Buena Vista I was escorted out by a small pod of dolphins. This is always a good sign of a safe passage.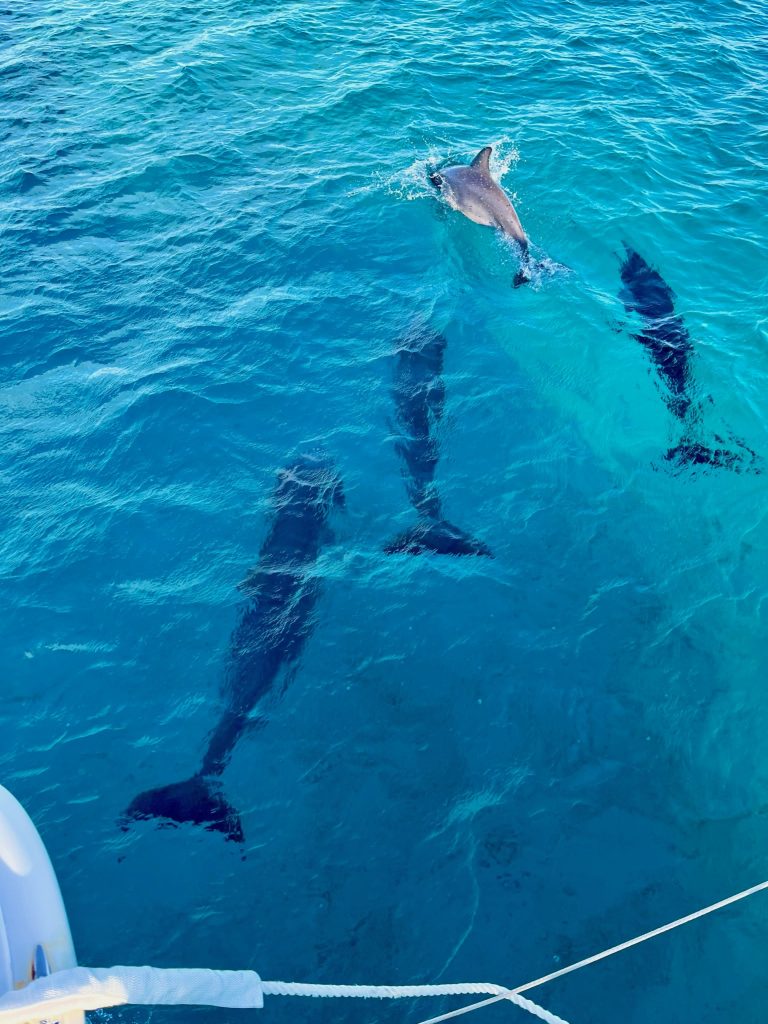 1200 anchor down in Jamaica Cay. I'm the only boat here. This island has a deserted resort on it. It also has some very prominent giant oil tankers drug up the beach. The story of these tankers, told to me, was they were used for refueling drug-running boats after the resort closed.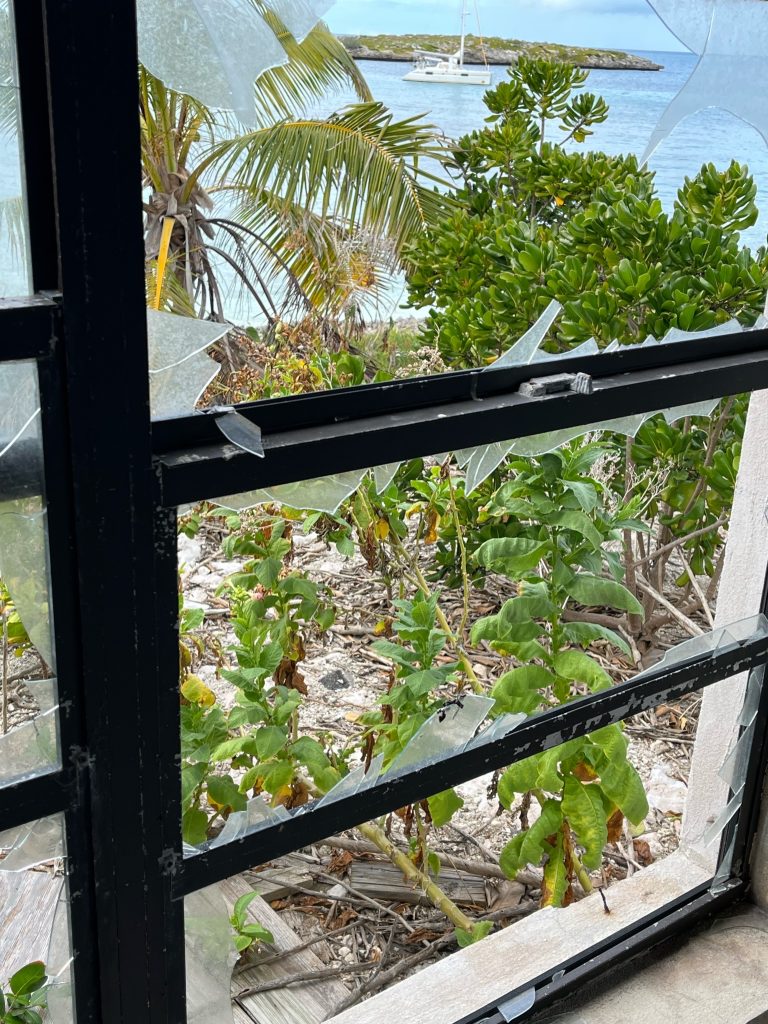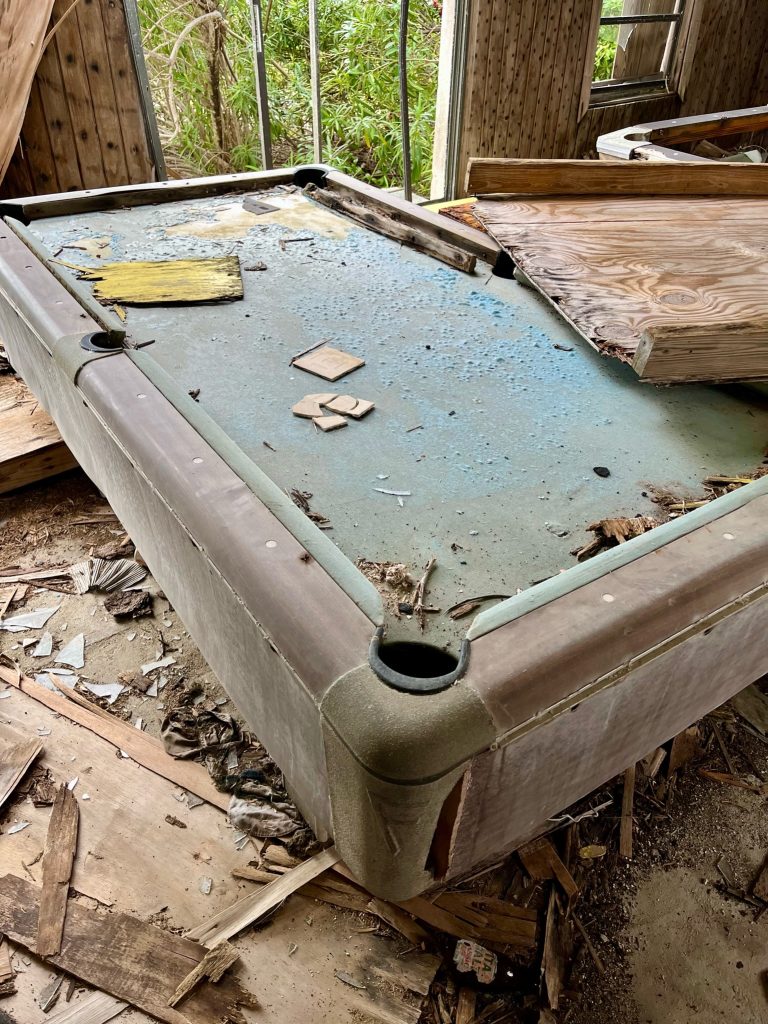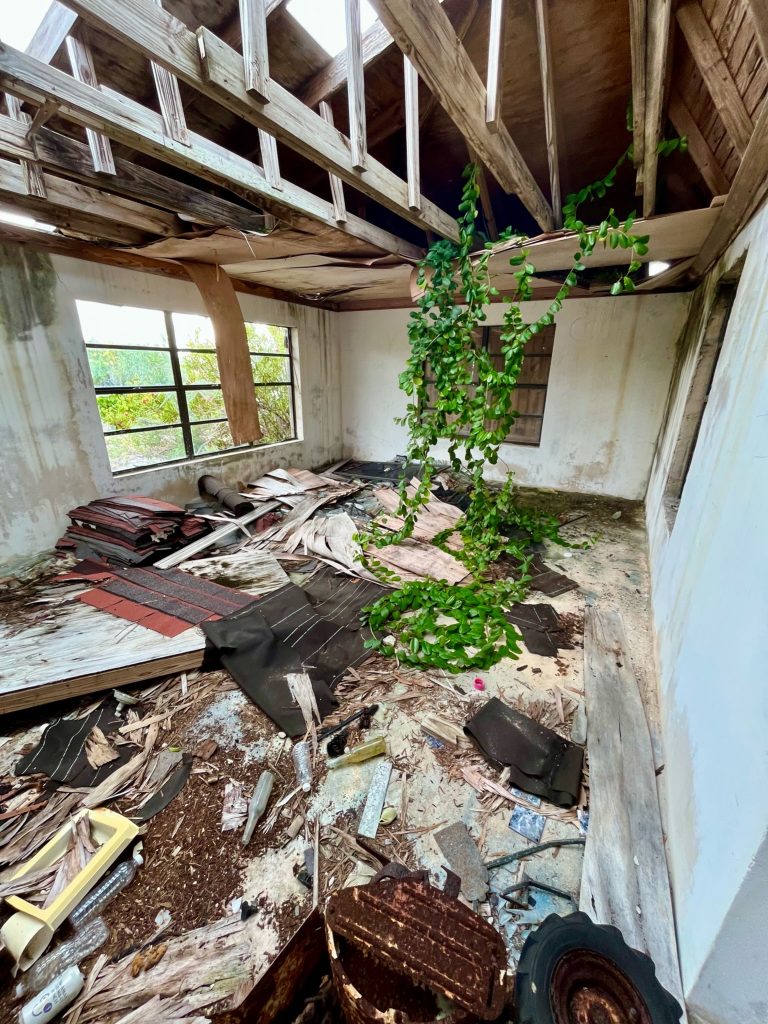 Hog Fish are reported to be plentiful at Jamaica Cay. As I was about to jump in the water I noticed a few good size fish swimming under my boat. After getting a good look at them I determined they were Ramora fish or "Suckerfish". I wasn't sure I wanted to jump in and have a fish try to attach themselves to me, so I passed on Spear Pole fishing.
Jamaica Cay, Jumentos — 01•21•23
1130 anchor up and off to Water Cay just 24nm north. Another great sail. I dropped the anchor at Water Cay at 1710 ( 5:10 pm ). After a good dinner and great sunset, I was off to be early as I had a long day tomorrow getting to Long Island.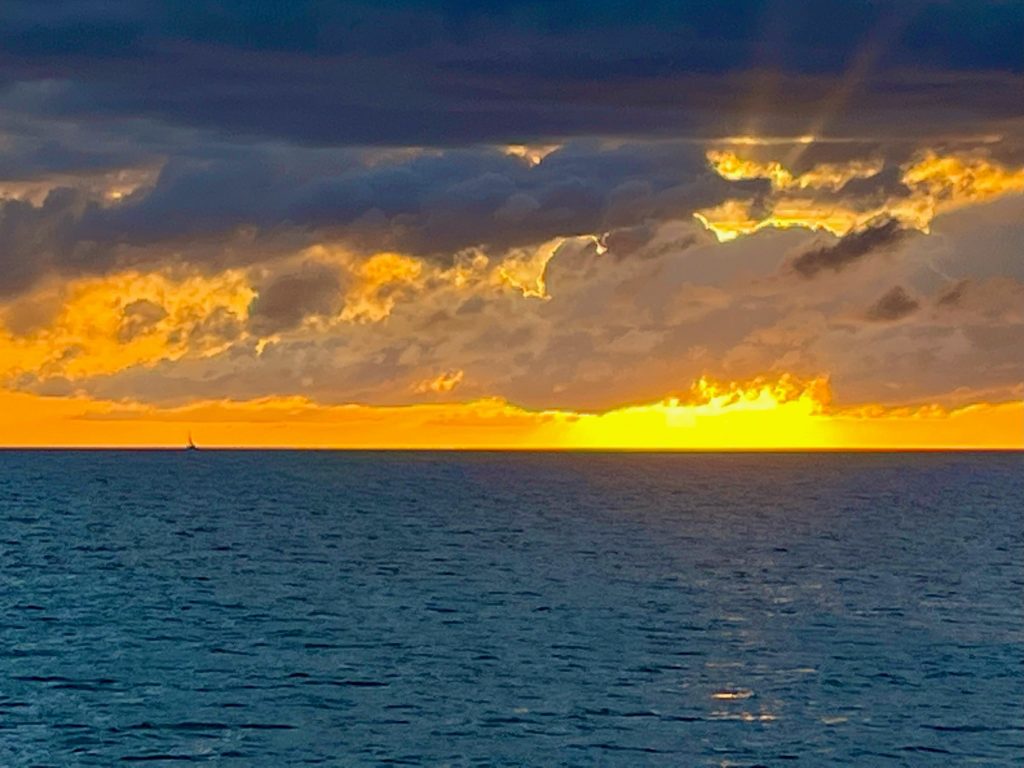 Water Cay, Jumentos — 01•22•23
0600 prepping to get underway to Thompson Bay, Long Island. This trip is 43.6nm and will take about 7 hours. As I hoisted the main up I didn't notice that it was not in the track. So with the main sail halfway up flapping around, I had to bring it down. To do this I need to keep the boat pointing upwind. Trouble was running out of sea room and heading towards the island. I finally got it down, did a circle and this time got the main up, in the track this time. I hope no one noticed my blunder.
With my sails sorted out I made good time to Thompson Bay. At one point you have to take a narrow channel called The Comer Channel. Some boats have to time this channel with the tides as it can get shallow. Most of the Bahamas has no channel markers so this is all using charts and visual navigation.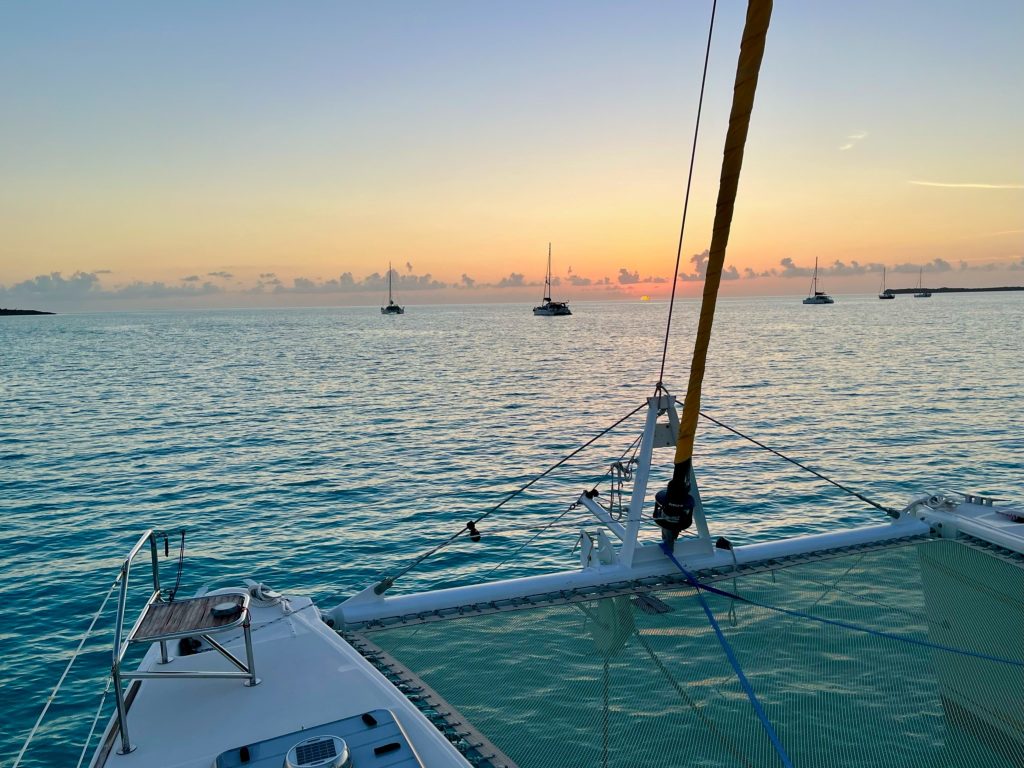 The town at Thompson Bay is called Salt Pond. It has a great grocery store, a hardware/marine store, and a liquor store all close by. Tiny's Hurricane Hole has great pizza, but it was closed. I'll have to come back later in the season.
After a couple of days of provisioning food and getting more dinghy gas I turned around and headed back to the Raggeds, but more about that in the next blog.