Ft Lauderdale, FL — 11•27•22
This will be season 3 for me going over to the Bahamas. The nerves and worries of the unknown I had the first year were mostly gone. We had a good weather window and so off we went. My brother joined me for this quick overnight trip. The Gulfstream can get "lumpy" and this trip had that. We had great wind and bounced our way over to Great Harbour Cay in the Berries to clear in. The trip was mostly uneventful except for catching two Barracudas and coming across a half-sunken abandoned, Hattian Refugee boat. We had heard another boat call into the Coast Guard and give them the details. By the time we got to the area it had drifted close to us, so we went over and given it a look.
Great Harbour Cay — 11•28•22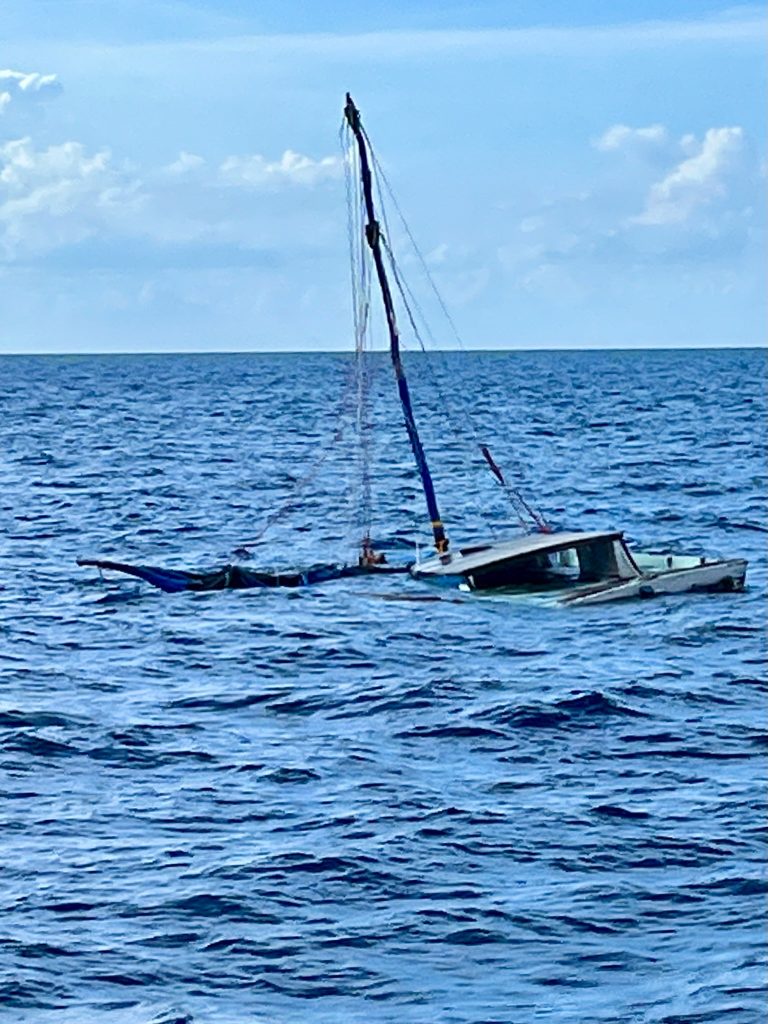 We pulled into Great Harbour Cay and cleared with no problems. Then we headed out to find our Cheeseburger and Beer, but only found the beer. Our need was filled the next day at the Beach Club. We also explored some of the sandbanks by dinghy.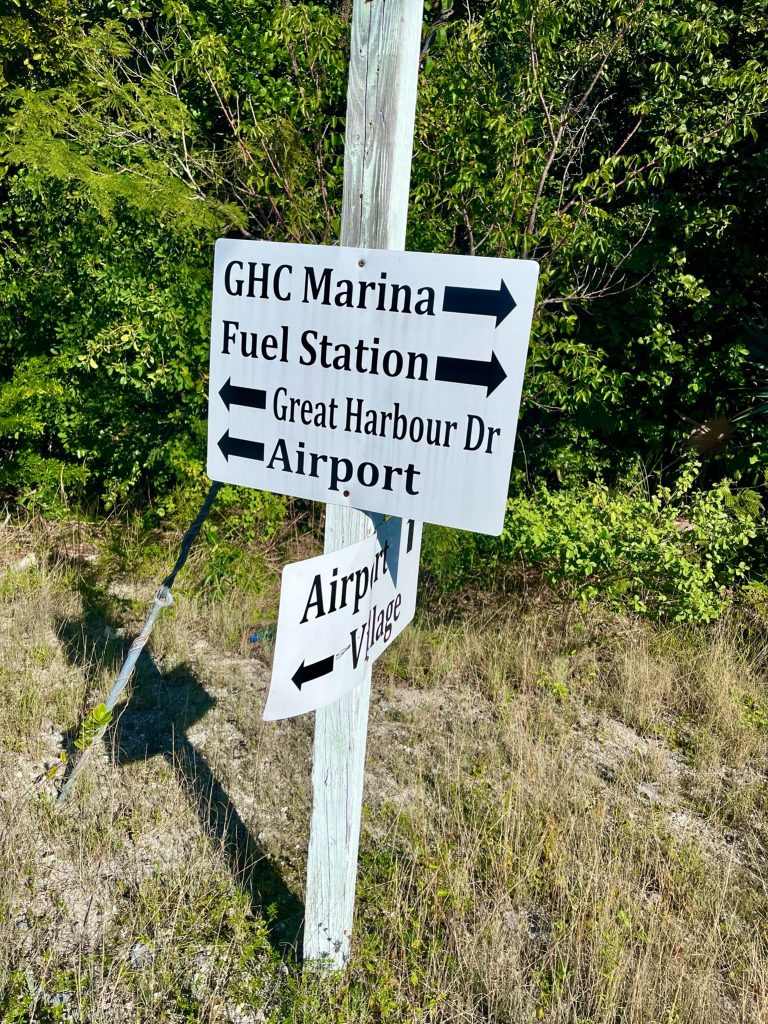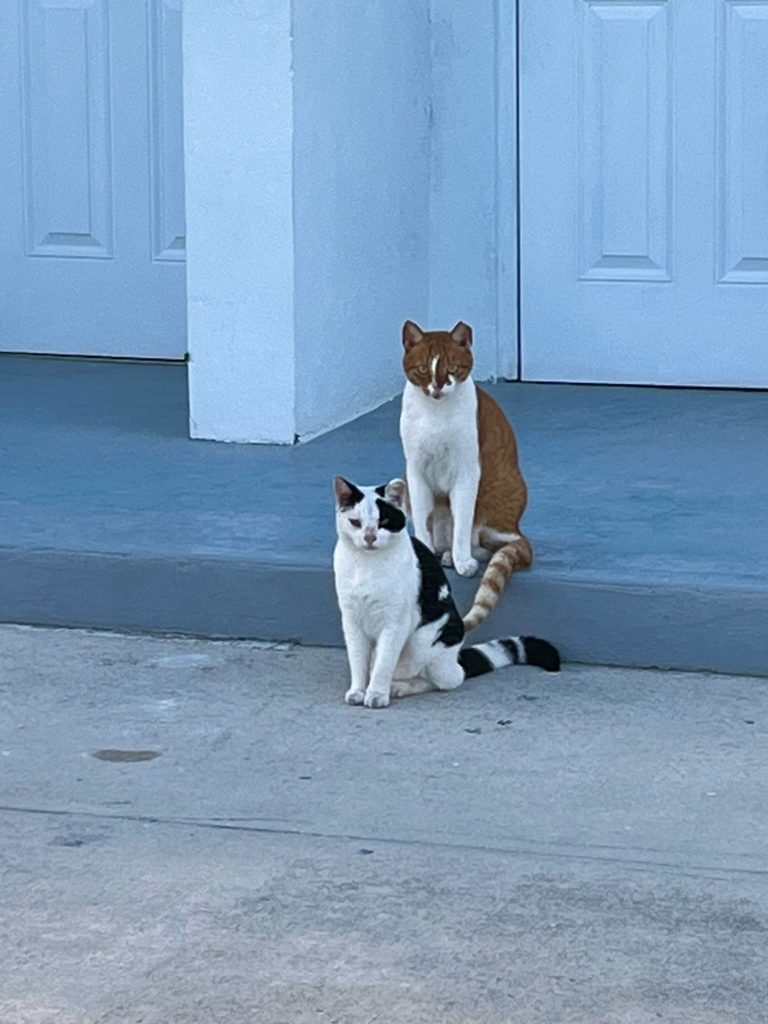 The following day my brother flew back to the states and I positioned Trouble outside the harbour for an early morning run down the Berries. A front was coming in and I had to find a place to tuck in for a couple of days.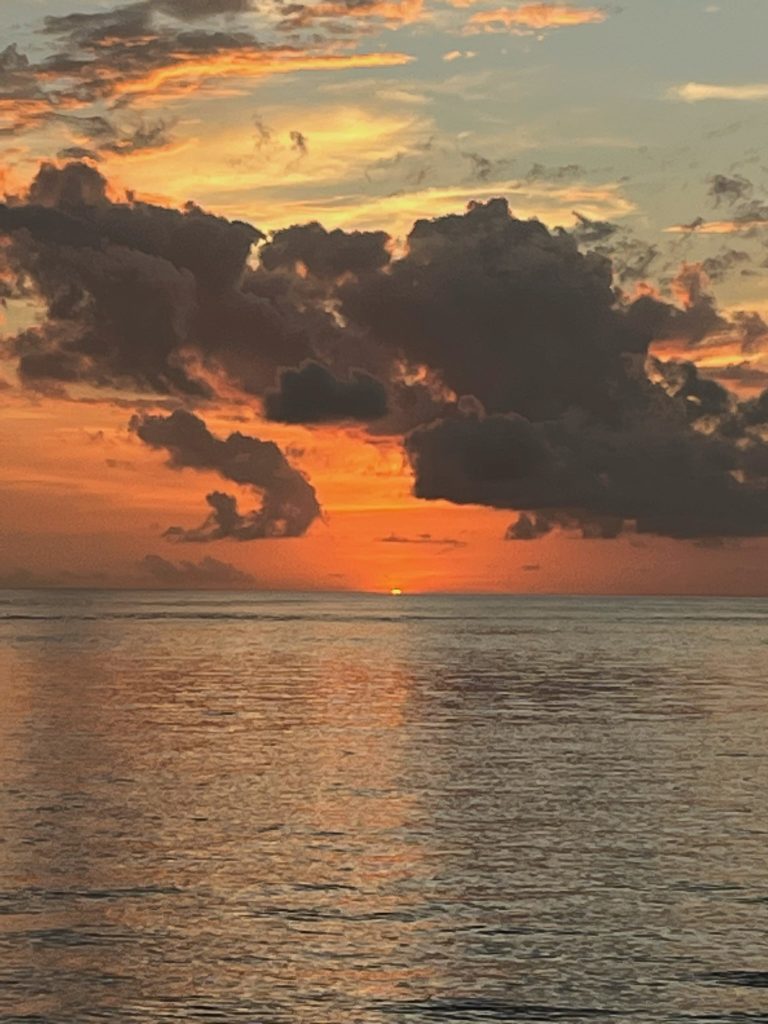 Bond Cay, The Berries — 12•01•22
I tried a new spot to wait out this front. Bond Cay had great holding but it was a bit far from land so the fetch did cause some small waves. Also, the wind was a little more North than I expected and some surge came through. I hung out here for a few days till the wind calmed down.
West Bay, New Providence — 12•04•22
The run to Bond Cay was a fast one. I even put a Reef (Makes to Sail Smaller) in the mainsail as the gusts were a bit strong. Anchored in West Bay, New Providence at 1300 hours ( 1:00 pm ). It took a couple of tries to get the anchor to hold. The sand closer to shore gets soured out. So anchoring further from the shore seems to solve this problem.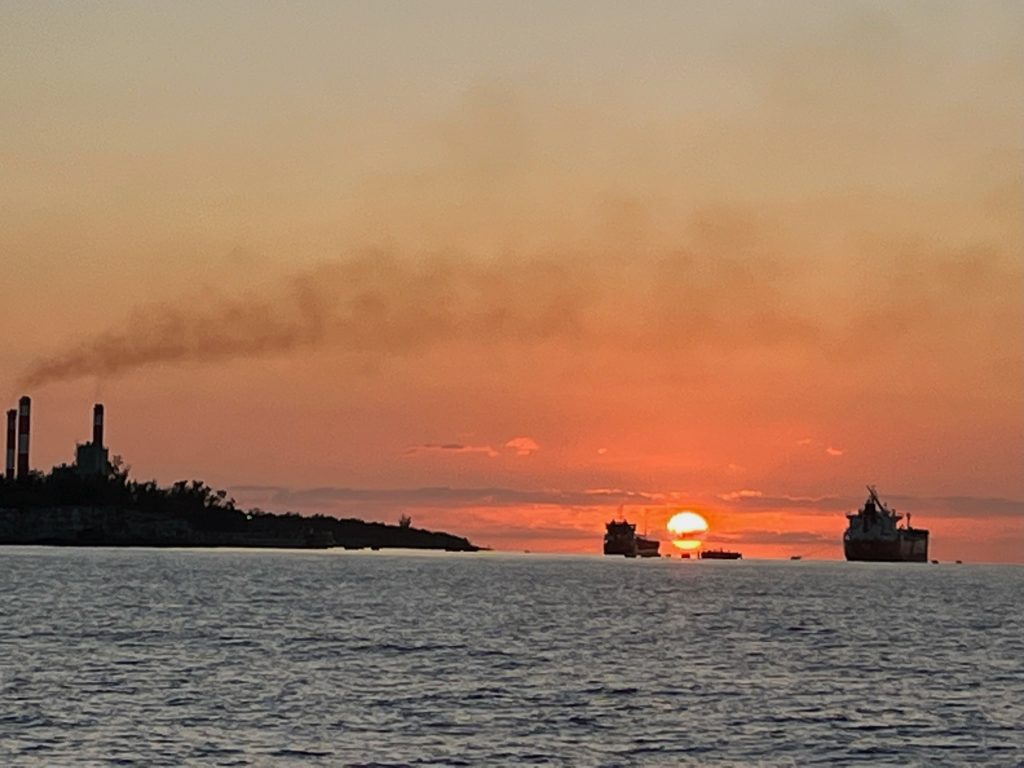 The next day I was up early and underway for Norman's Cay, Exumas.
Running Down The Exumas — 12•05•22
I had an easy run to Norman's Cay and then onto Black Point. I skipped over some of the most beautiful spots in the Exumas, but I needed to get to Georgetown as I was flying back to the states for an early Christmas with family.
Black Point Settlement — 12•06•22
Black Point is one of those spots that is always comforting to pull into. I headed in and got my Cheeseburger and beer at Lorraine's and then went next door to her mom's and got some fresh Coconut Bread.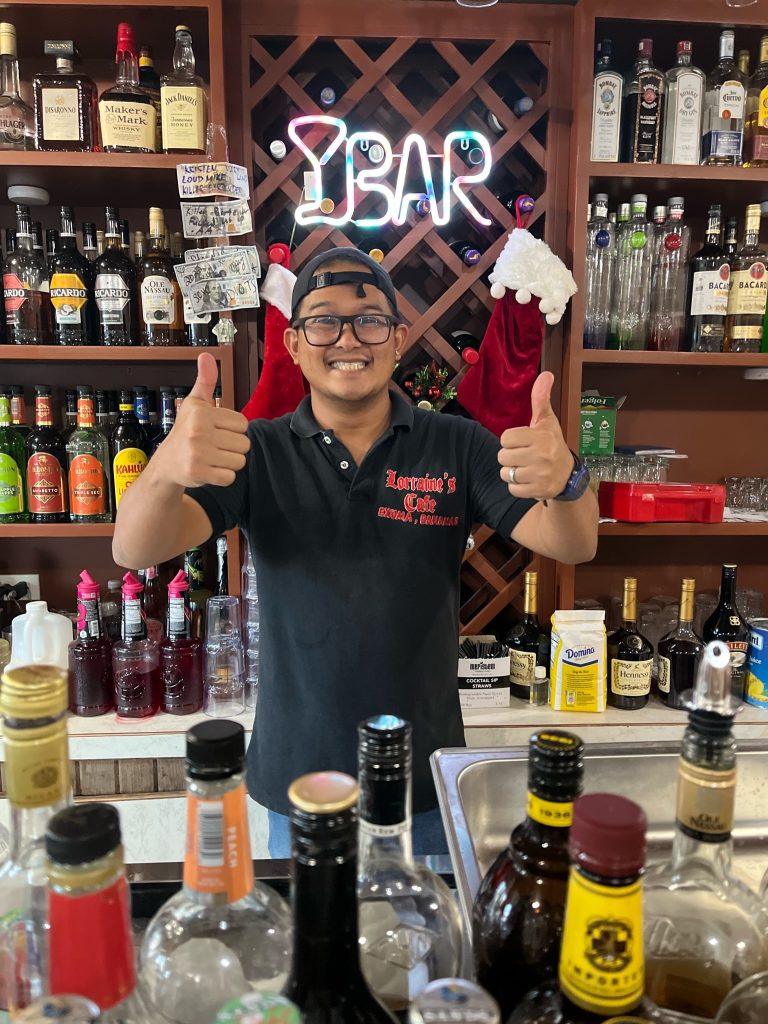 Williams Bay, Lee Stocking Island — 12•08•22
After a couple of nights at Black Point, Trouble and I were off to Williams Bay, Lee Stocking Island. This has been my go-to spot close to Georgetown, but remote enough that it's not crowded. Well, when I pulled in it was getting full. This early in the season it's usually empty. It seems everyone else has/had the same idea. Yikes! While I'm here I do some cleaning of the hull and change out the Zincs. My little "poney" scuba tank works well for this. I also went off to get my first Lobster of the season.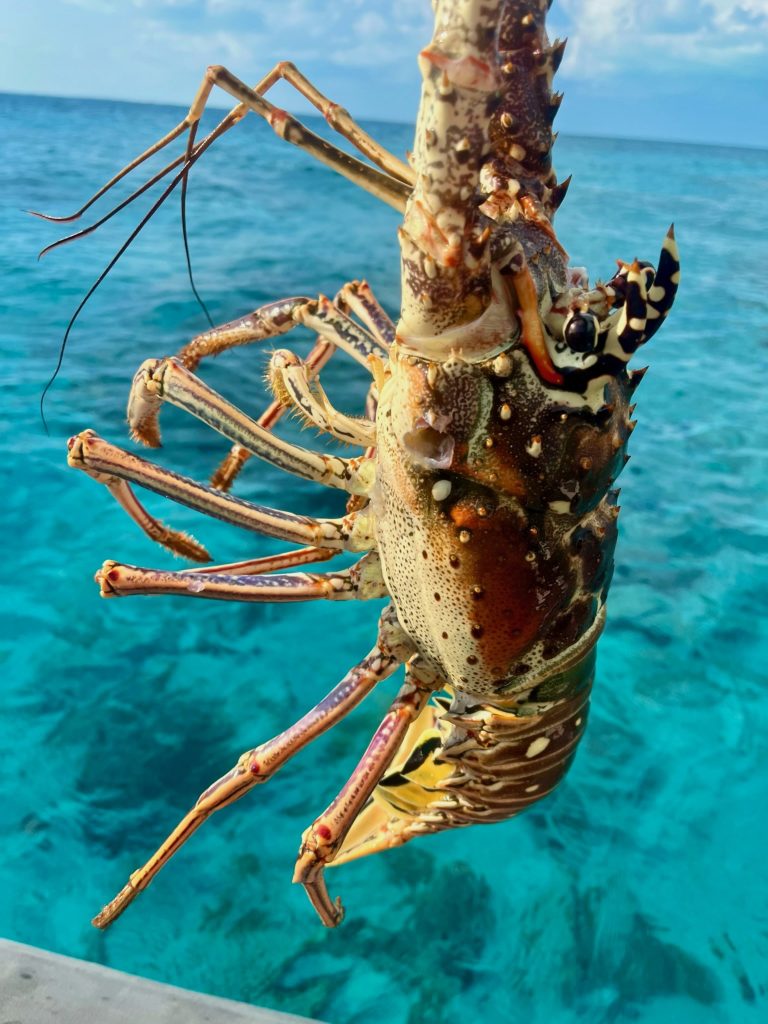 Georgetown, Great Exuma — 12•10•22
After a couple of nights at Williams Bay, I headed off to Georgetown, to get some provisioning done before I head to Emerald Bay Marina, where I'll leave Trouble as I fly back for family Christmas. Georgetown was already filling up. I pulled into Monument Beach and squeezed between a couple of boats. But other boats came in after me and squeezed in even more. "Welcome to Georgetown".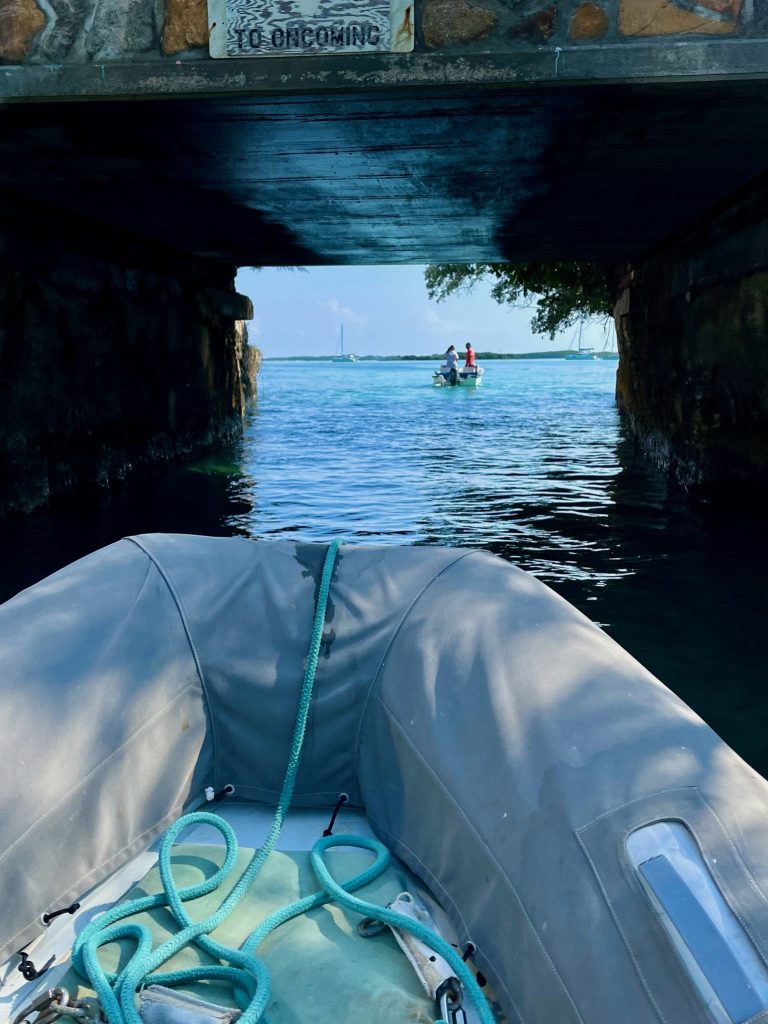 I moved over Trouble to Kid Cove a couple of days later, before heading to Emerald Bay Marina. My run down the Exumas had been pretty stress-free, and the wind had been cooperating well. Little did I know what was in store for me and Trouble heading into Emerald Bay Marina tomorrow…