Calabash, Long Island — 04•20•22
Today we are headed to Georgetown. The E-Sea Ryder flotilla consisting of E-Sea Ryder, Mangata, Racheline, and Trouble, headed off at dawn. All four boats were single handling. It would be an easy downwind sail into Georgetown, approximately 26 nautical miles. I left last, as Trouble would scoot along in these conditions and catch up quickly.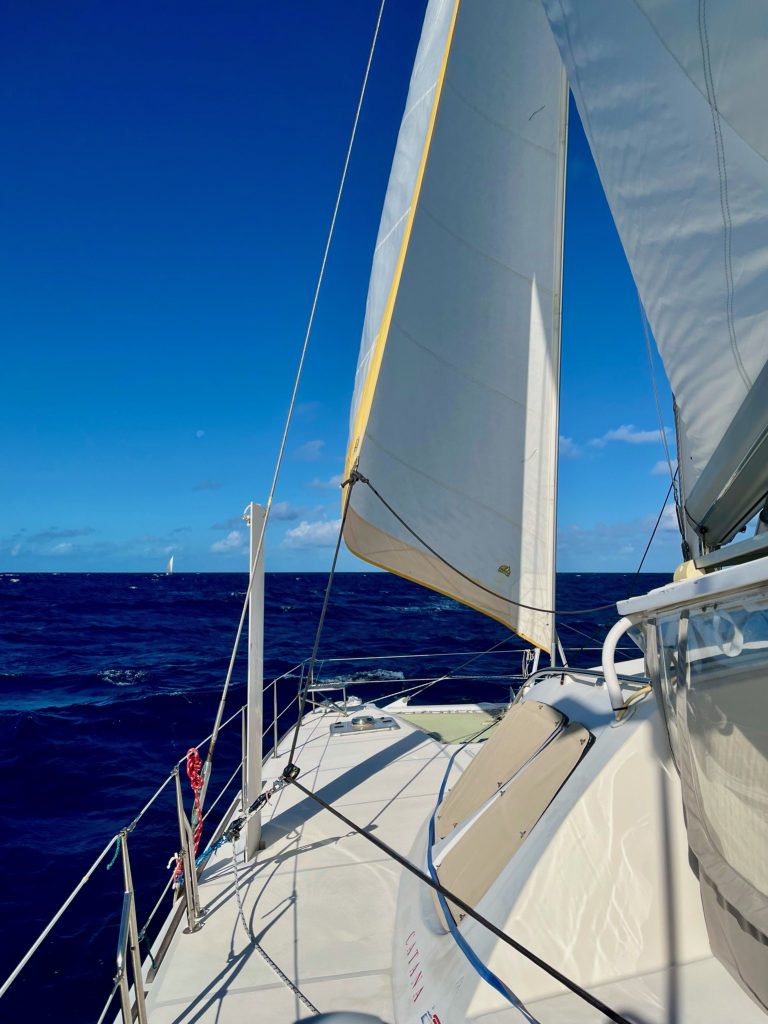 Elizabeth Island, Anchorage
We scooted through the East Channel with a large swell on the beam together with a narrow entrance that made for a rolly ride. Though this smoothed out quickly after getting into the protection of the islands. Cass on E-Sea Ryder was having issues with her windless (This lowers and raises the anchor). So we opted to anchor at Elizebeth Island as it was less crowded. This worked out well, and we all eventually got anchored and seemed to be holding well. Cass got her windless working again and we made a long run into Georgetown for provisioning between rain squalls.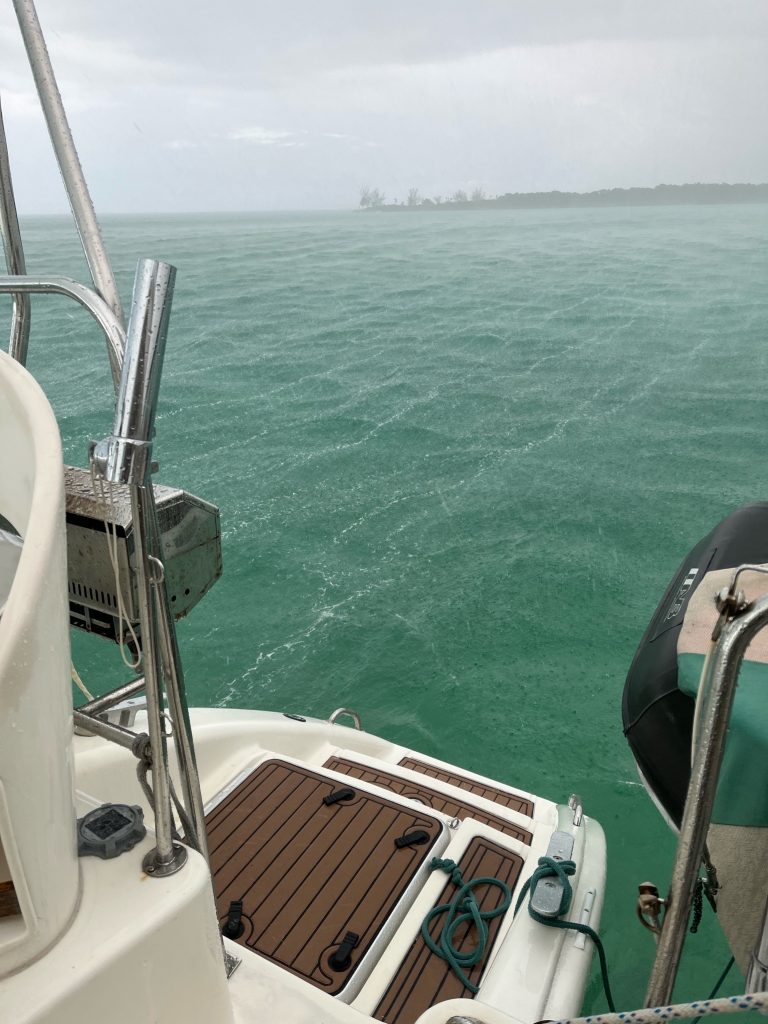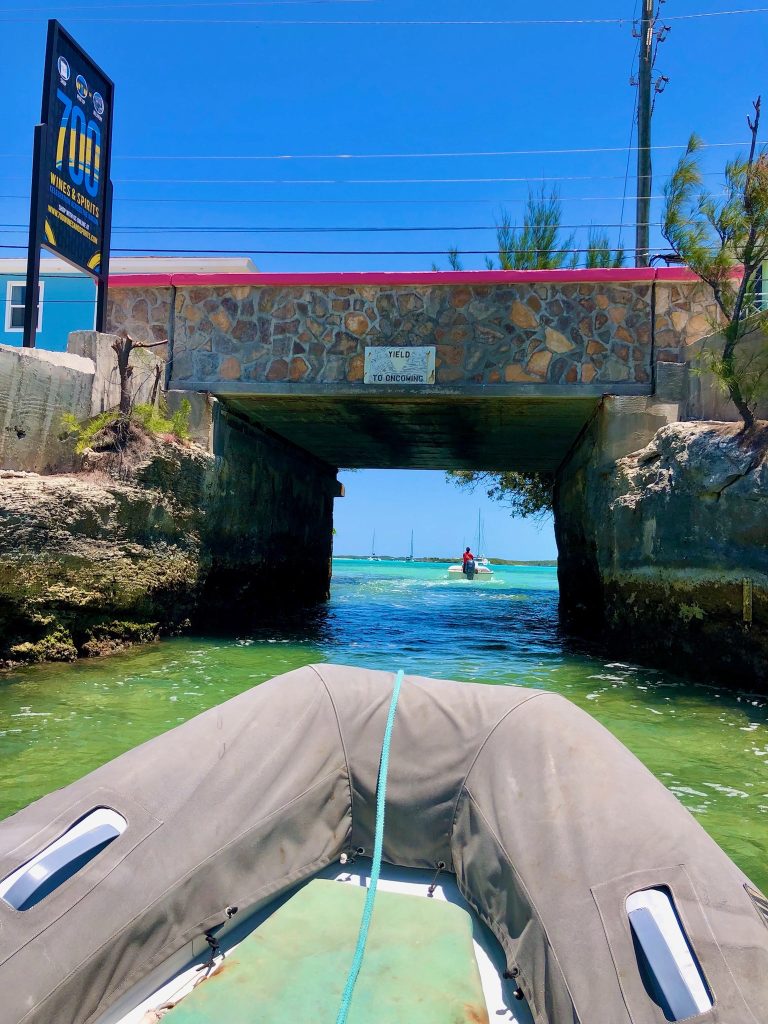 Sand Dollar Beach — 04•25•22
We all moved down to the Sand Dollar Beach anchorage to be closer to Georgetown and equally a more protected anchorage. We chilled out for a few days doing beach cookouts, hanging out at Chat 'N' Chill, eating Cheeseburgers at Peace & Plenty, Fish at St. Francis Resort, Lunch at Karijava Coffee House, and Pizza at Driftwood Cafe. It was a very relaxing week with pretty good weather. A lot of boats have left for the season but it still seems crowded compared to last season.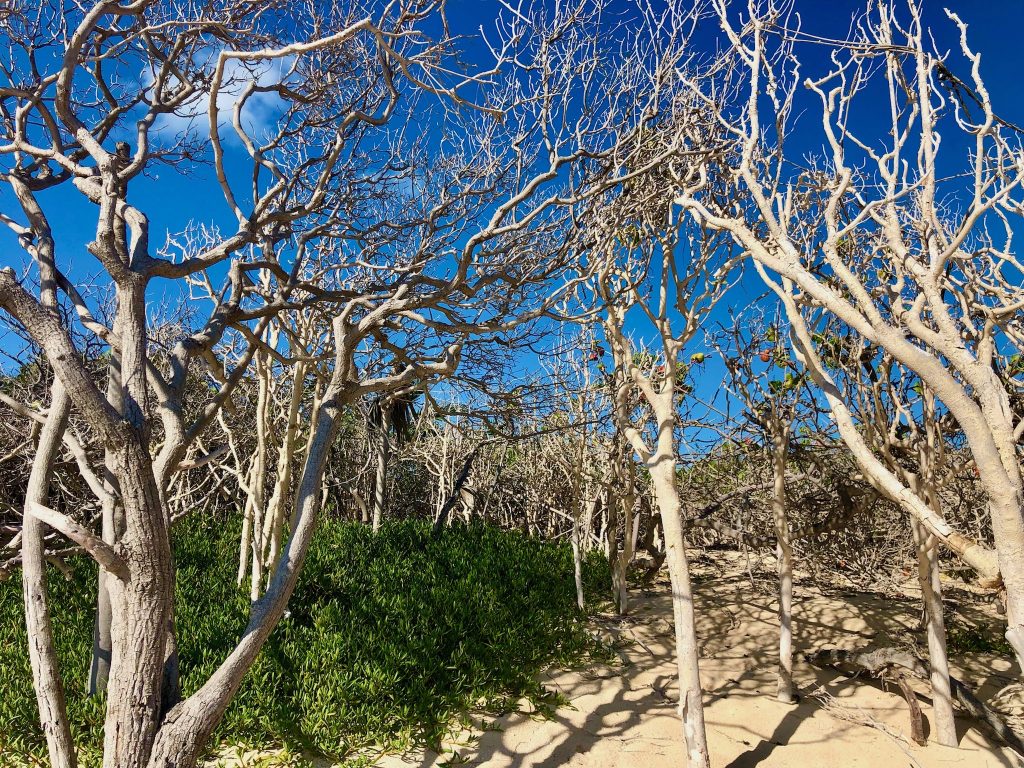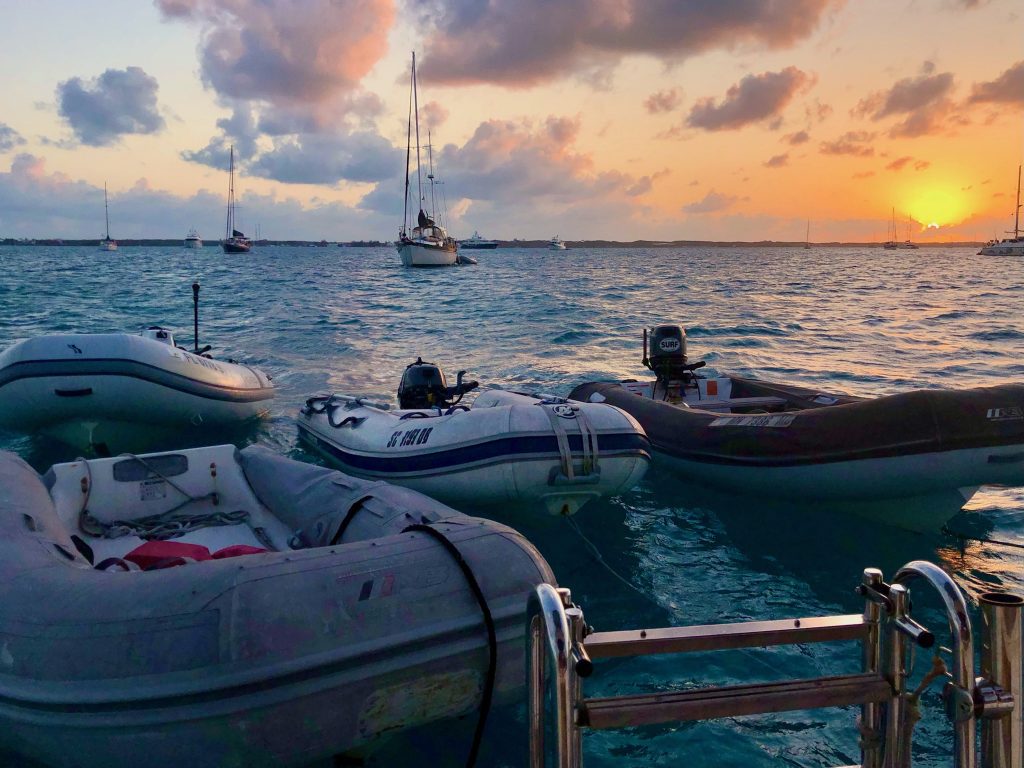 Time To Leave — 04•30•22
I need to start working my way out of the Bahamas. I hope to pull anchor tomorrow morning and start my trek out. It will take about 2 weeks to get back to the US. The E-Sea Ryder flotilla still has a few weeks before they need to leave, so Trouble will be on her own again.